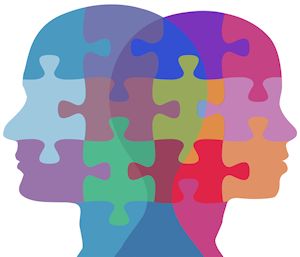 Marriage counseling and couples therapy help people improve the quality of their relationships through an intentional, mutual process of dialogue with a skilled therapist. In my West Palm Beach, FL counseling practice I use a compassionate approach to couples counseling so that all couples can feel safe to bring in their private issues.
Relationships are especially challenging and many life stressors can negatively impact a couple's connection. Over time, failing to address feelings of being judged or misunderstood, unappreciated, neglected or emotionally abandoned can lead to feelings of resentment and hopelessness.
Some stresses,  such as infidelity, can threaten the relationship to the core. Whether it's an emotional affair, a fling or a long-term affair, when infidelity surfaces it inevitably requires a re-evaluation of the relationship. You can learn to strengthen your relationship by re-establishing intimacy and trust, communicating and understanding each others' emotional needs better, developing listening skills, and learning to resolve conflicts.
Marriage counseling and couples therapy also may address:
Infidelity and "cheating"
Emotional affairs
Internet affairs
Boundaries
Dealing with emotional disconnects
Strengthening your bond
Assertive communication skills
Managing anger
Coping with in-laws
Sexuality
Parenting issues
Blended families
Identifying your love languages
Understanding normal stages of intimacy
Assessing the impact of family of origin issues on the relationship
I also offer pre-marital counseling for those who are engaged or planning a wedding.
We come to love not by finding a perfect person, but by learning to see an imperfect person perfectly.

– Sam Keen
My therapeutic style is warm and authentic, energetic and engaged.  I strive to be attuned and responsive to your needs and to create a safe environment where we can collaborate to accomplish your goals…. I offer tools, strategies, information and support which can make a powerful difference in your relationship going forward.Whatever your situation or orientation – straight or gay, married, or unmarried, any religious or spiritual background – I welcome you to contact me online or call (561) 968-1505 for more information about my services or to make an appointment.
Keep in mind that inaction rarely resolves problems. Life is too short to live in misery. Reach out for marriage counseling or couples therapy to find hope again.