Anxiety Therapy West Palm Beach
Ellen B. Flaum, LCSW – (561) 968-1505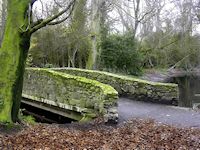 Did you know? According to the Anxiety and Depression Association of America, anxiety disorders affect some 40 million adults in the United States age 18 and older (18% of U.S. population). However, only one-third of people suffering from these disorders get the help they need.
Some forms affect women more than men. Women are twice as likely to be affected  by Generalized Anxiety Disorder than men. Women are twice as likely to be affected by panic disorder than men. Likewise, women are more susceptible to Post Traumatic Stress Disorder and specific phobias.
No matter who you are, help is available. I am highly experienced in providing  therapy and counseling for individuals who are experiencing these issues.
Anxiety Symptoms
Pain
Fear
Headaches
Agitation
Depression
Fatigue
Phobias
Restlessness
Insomnia
Anxious feelings
Nervousness
Anger
Stress
Guilt
Irritability
Confusion
While you are unlikely to experience all of these symptoms, even one form can make life challenging.
Physical Symptoms
Some of the physical symptoms which accompany these issues may include:
Heart palpitations
Nausea
Chest pain
Shortness of breath
Stomach ache
Headache
Other Forms
Generalized anxiety disorder
Panic disorder and phobias
Agoraphobia
Social anxiety disorder
Obsessive-compulsive disorder (OCD)
Post-traumatic stress disorder (PTSD)
Anxiety and depression can be experienced at the same time.
Resources
If you are dealing with any of these issues, please reach out. I would be happy to provide more information about my therapy services and to make an appointment to get started.