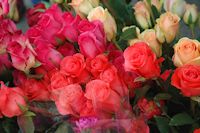 As a birth mother who has placed a child for adoption, it is certain that you will never forget your child. Even though you may have resolved that your choice was the best decision for you and your child, it is likely that the emotions around the placement of your child will be a continuing factor throughout your life. Everyone in the adoption triad deals with the issue of loss, because the experience of loss is the fundamental ground upon which the event of adoption is built.
For the birth mother it is the loss of her baby. With loss comes grief and mourning.  Often grief is repressed and new birth mothers were assured that any sadness they felt will ultimately disappear. But it did not, and when grief remains unresolved, it can be triggered by many life stressors, including the decision for search and reunion.
I offer supportive therapy for birth mothers post-placement.
Some of the issues we may address include:
Coping with ongoing grief — the "hole in your heart"
Dealing with family of origin issues
Grieving the loss around "anniversary" events and holidays
Grieving the loss of the ability to share in a child's significant life events
Dealing with a spouse or partner's reactions to an adoption decision
How to share information about the child you have placed with his or her present or future siblings
Addressing other concerns in the "bigger picture" of your life, whether or not they directly relate to placement
Birth Mothers' Search and Reunion
Most birth mothers have a very difficult time picturing their child as a grown-up. It's hard to imagine your baby as an adult. It's not unusual to have developed a fantasy about your child. I will help you sort through ideas, feelings and the possible realities of a reunion experience so that you are emotionally prepared.
Please feel free to contact me to discuss your needs as a birth mother and how my therapy services can help.
Birth Mothers Resources
Recommended Readings
SOUL CONNECTION: A memoir of a birthmothers healing journey by Ann Hughes
ADOPTION HEALING: A path to recovery for mothers who lost children to adoption by Joe Soll and Karen Wilson Buterbaugh
THE SAME SMILE: The triumph of a mother's love after losing two daughters by Susan Mello Souza
BIRTHRIGHT: The guide to search and reunion for adoptees, birthparents and adoptive parents by Jean Strauss
Birth Mothers: Pre-Placement Counseling
Birth mothers who are considering placing a child for adoption face a huge number of choices and challenges.
If you are a birth mother who is weighing your options, you are likely to be flooded with feelings which may be confusing and overwhelming. Decisions made at this time have lifelong effects on you, your child, and your child's father. You may be feeling pressure from many different directions to make a particular decision.
You can benefit from supportive counseling to help sort through this swirl of emotions. Talking to an experienced counselor who has your best interests at heart can help you make the best decisions for yourself and your child.
Some of the things we may discuss:
Exploring your reasons for considering placement
Dealing with your relationship to the birth father
Identifying and assessing other life issues you may be dealing with
Coping with relationships with (and possible pressures from) friends, family members and prospective adoptive parents
Understanding the long-term social and emotional impact of your decision (on both yourself and your child)
Developing awareness of the realities around such issues as open adoption
Making peace with unknown outcomes of your decision, whatever that decision may be
Understanding the impact of placement on future children and relationships
Handling grief and loss — now and in the future
With more than 30 years of experience counseling birth mothers, I am here to serve solely as your advocate. My only priority is to support you, to be a sounding board, and to help you explore your options in the interest of creating the best possible outcome for yourself and your child.
I welcome you to call or e-mail me to discover more about how my birth mother counseling services can benefit you.