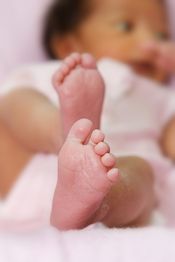 Adoption Home Studies: For over 20 years I have helped adoptive parents through their entire adoption process. As an adoptive parent, you are required to have a complete home study performed by a Licensed Clinical Social Worker or other qualified professional. Making the decision to adopt is a difficult and long process.
Many couples come in to see me may still be on the fence about their decision to adopt. After years of fertility treatments and feeling constant disappointment and hurt, they feel that the adoption process is overwhelming and out of their control.
Unlike others who provide adoption home studies, I offer a comprehensive service that is not just writing a report and sending it to your attorney. I am available to you to discuss all your options in the adoption arena.
Concerns or questions like:
Should we adopt domestically or internationally?
Can we adopt a newborn?
Should we adopt through Department of Children and Families?
Are we eligible to adopt?
What are the costs?
What is involved in the homestudy visit?
Our families don't think we should adopt, what should we do?
What happens if the birth mother changes her mind?
What attorneys should we use?
My husband isn't ready to adopt but I am, what can we do?
Is it okay to say no to a match?
Will we still be considered for another match?
I will also teach you how to discuss adoption with your family now, during this process, as well as how to talk to your child about being adopted. Education is an integral part of what I do in my homestudy process with you. There are always questions as time goes on and We will continue to talk about any issues during and after the adoption process.
Then once you make the decision to start the adoption process, I am available to discuss any concerns and questions about potential birth parent matches, reviewing birth mother and birth father social, medical and psychological histories.
My official home study includes all of the necessary paperwork for the pre-placement report, the three post-placement visits after a child is placed in your home and the final report to the courts. I am always available to you in years to come to discuss any issues that may arise with your children. I often hear from couples years later, who call to discuss a question or concern.
A home study is good for one year; I will update it at no charge if more than one year has elapsed.
It is my privilege to walk with you through your adoption experience and I look forward to hearing from you. To learn more about the adoption home study process Contact me through the website or by phone at 561-968-1505.